News
Léman's Athletes of the Week
October 15, 2018
Kat Cornet, 9th Grader, Girls Varsity Soccer and
Aleksandra Isailovic, 12th Grader, Girls Varsity Volleyball
Coach Colette Lenaghan on Kat Cornet:
"Kat is a new student at Léman, has worked extremely hard throughout the season has already shown that she is one of the leaders on the pitch for the team. Kat regularly puts in Player of the Match performances and this standout freshman has not conceded a goal yet from open play this season. The only goal that has been conceded is a penalty kick. Kat added another two clean sheets this past week as the team is currently undefeated in league play. Kat's ability to communicate with her teammates, her incredible saves and awareness make her one of the standout players of the season."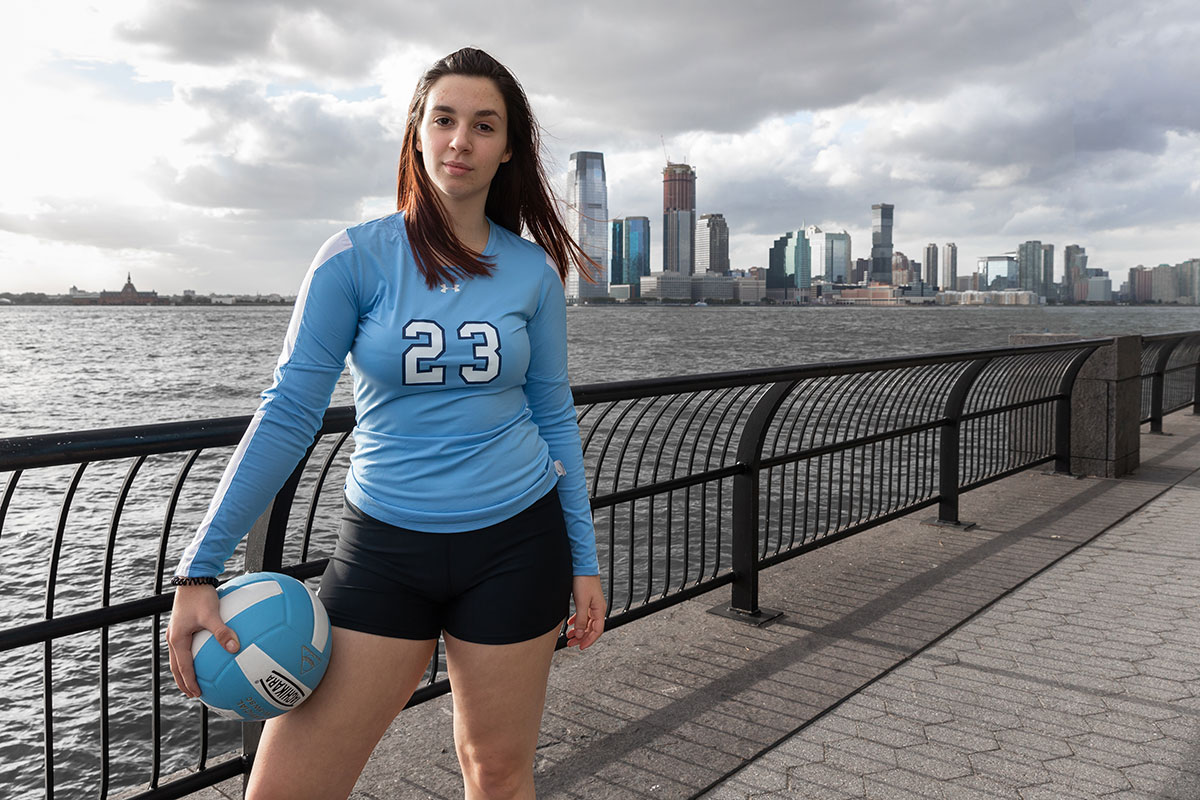 Toach Christina Pierre on Aleksandra Isailovic:
"Aleksandra Isailovic is a Senior Outside Hitter who has been a huge addition to the program here at Léman. She has a major presence on and off the court, which influences the team to work hard and look up to her. As team captain, she has been leading the team with killer serves and an explosive attack! This week we played Bay Ridge Prep and Aleks had 14 kills, 2 assists, and 7 aces. During the match, Aleksandra gained a lead by serving tough on the court, helping us secure our win. In practice, Aleks offers cool ideas and shows great teamwork and sportsmanship. Her daily efforts prove that she is certainly one the most valuable players on our team and we can't wait to see how she finishes up her career here at Léman."