News
Léman Celebrates Unity Day
October 19, 2022
Happy Unity Day! The signature date of National Bullying Prevention Month, Unity Day (October 19th) is a call to action that tasks people from all over the nation to stand against bullying and spread messages of hope and support. In commemoration of this unifying day, Léman students across all divisions donned their brightest orange attire (orange is the symbolic color of Unity Day) and took part in a series of activities that helped them consider ways to foster an environment that's safe for and welcoming to every member of our community. Read on to get a glimpse of what some students did throughout the day.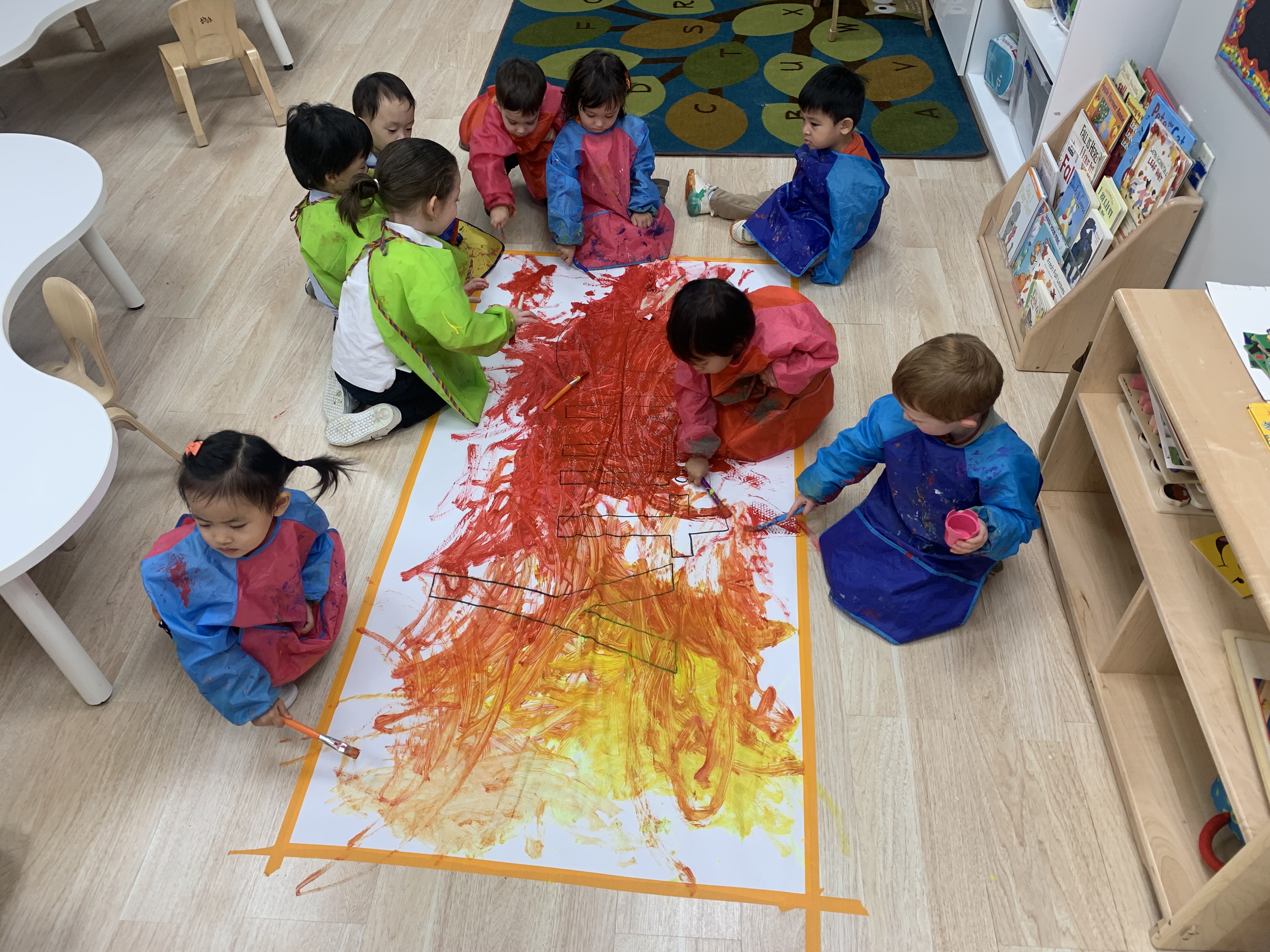 PreK 2 Creates a Vibrant Celebration of Unity
Students in PreK 2 worked together to create a vibrant unity poster that celebrated both cooperation and community. The project not only provided some time to be creative, but allowed for some of our youngest students to practice their motor skills and also taught a lesson about colors. After Ms. McCarthy and Ms. Merritt placed yellow and red paint on either side of the poster, students quickly came to find that the combination of the hues created a bright orange – absolutely perfect for Unity Day!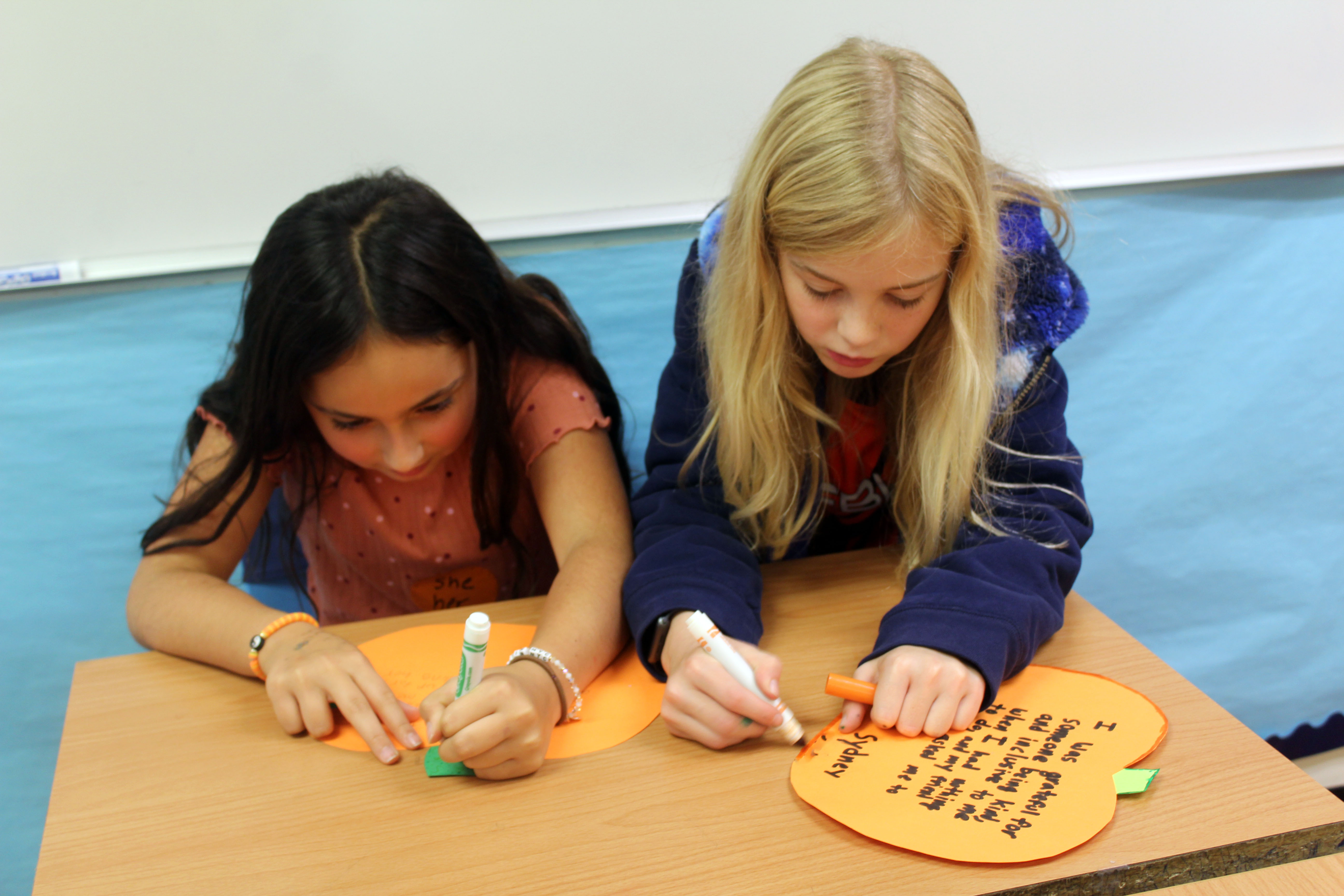 Fourth Graders Create a Pumpkin Patch of Kindness
Inspired by Jacqueline Woodson's "Each Kindness," fourth graders took time to consider the importance not only of kindness, but of inclusion. Afterwards, students combined what they took from "Each Kindness" with excitement for the Halloween season, constructing their very own "Grateful Pumpkins," paper pumpkins that highlighted different acts of kindness that either made an impact in their lives or in the lives of others.
Fifth Graders Write Picture Perfect Stories of Togetherness
Throughout the year thus far, aspiring fifth grade authors have been crafting their own original picture books that aim to tell and promote stories of kindness and inclusivity. The group project began September during a trip to Governors Island, during which teams of students collaborated on planning out their stories. Once the books are completed, students visit Early Childhood classrooms to share their stories with their younger peers.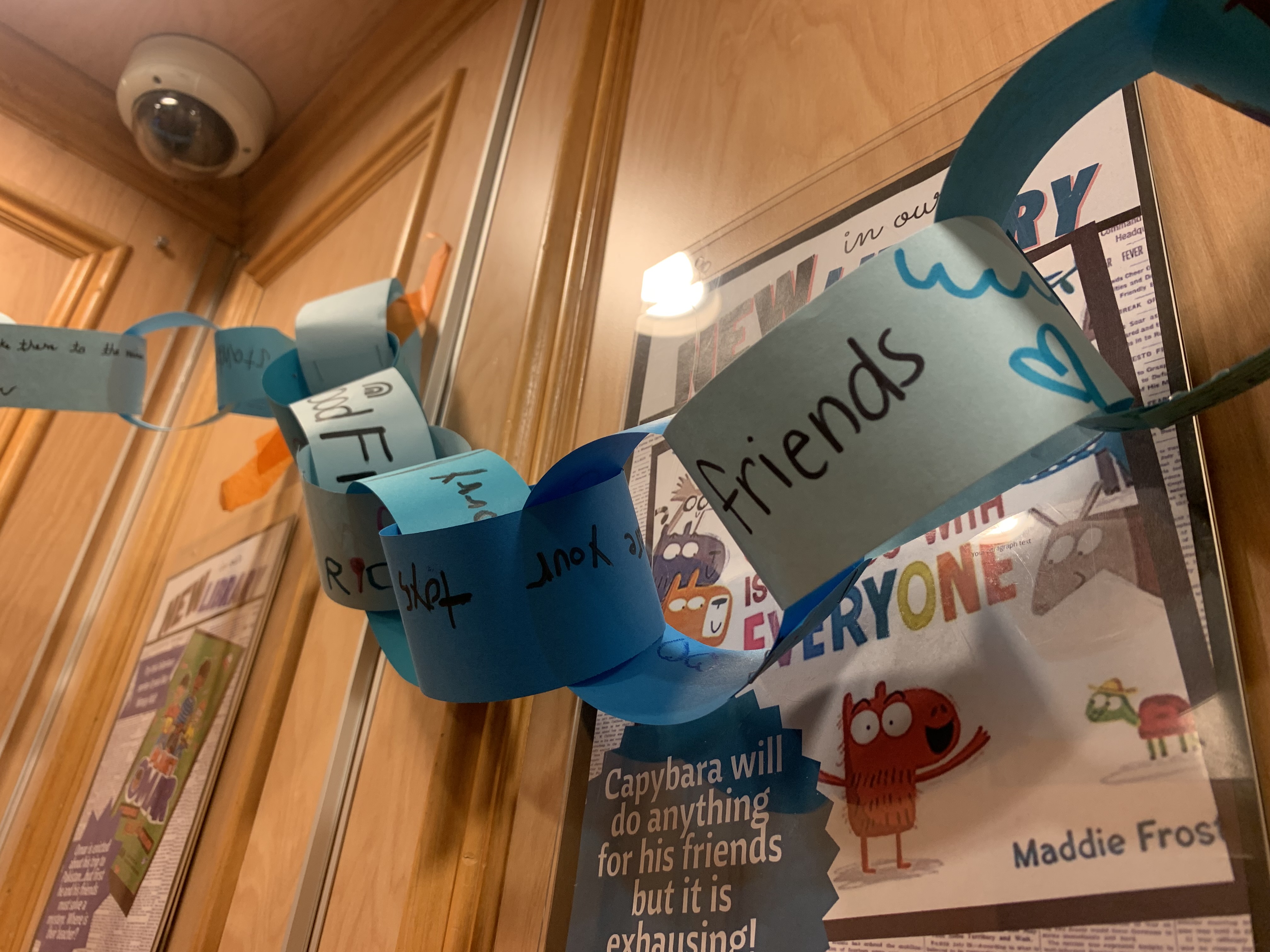 Lower Schoolers Consider What it Means to be an Upstander
On Friday, October 7, students in Kindergarten through Grade 5 attended an assembly during which they discussed not only the importance of kindness, but the importance of being an upstander. After learning and signing an Upstander Pledge to promise their commitment to standing up for others, students met in their classrooms to write acts of kindness that they can do in their own communities on blue strips of paper which were turned into chains that can be seen in some of the Broad Street elevators.
Upper Schoolers to Create an Upstander-Centric Collage
Students at 1 Morris will keep the celebration of Unity Day going throughout next week, setting out to create a collage promoting anti-bullying and the importance of standing up for one's peers. Each tile that will make up the final product will feature an act of kindness that a student can do to help make the Léman community an increasingly welcoming and kind place for all. We look forward to sharing the results!