News
Introducing Our New Private Bus Service from Brooklyn
June 17, 2021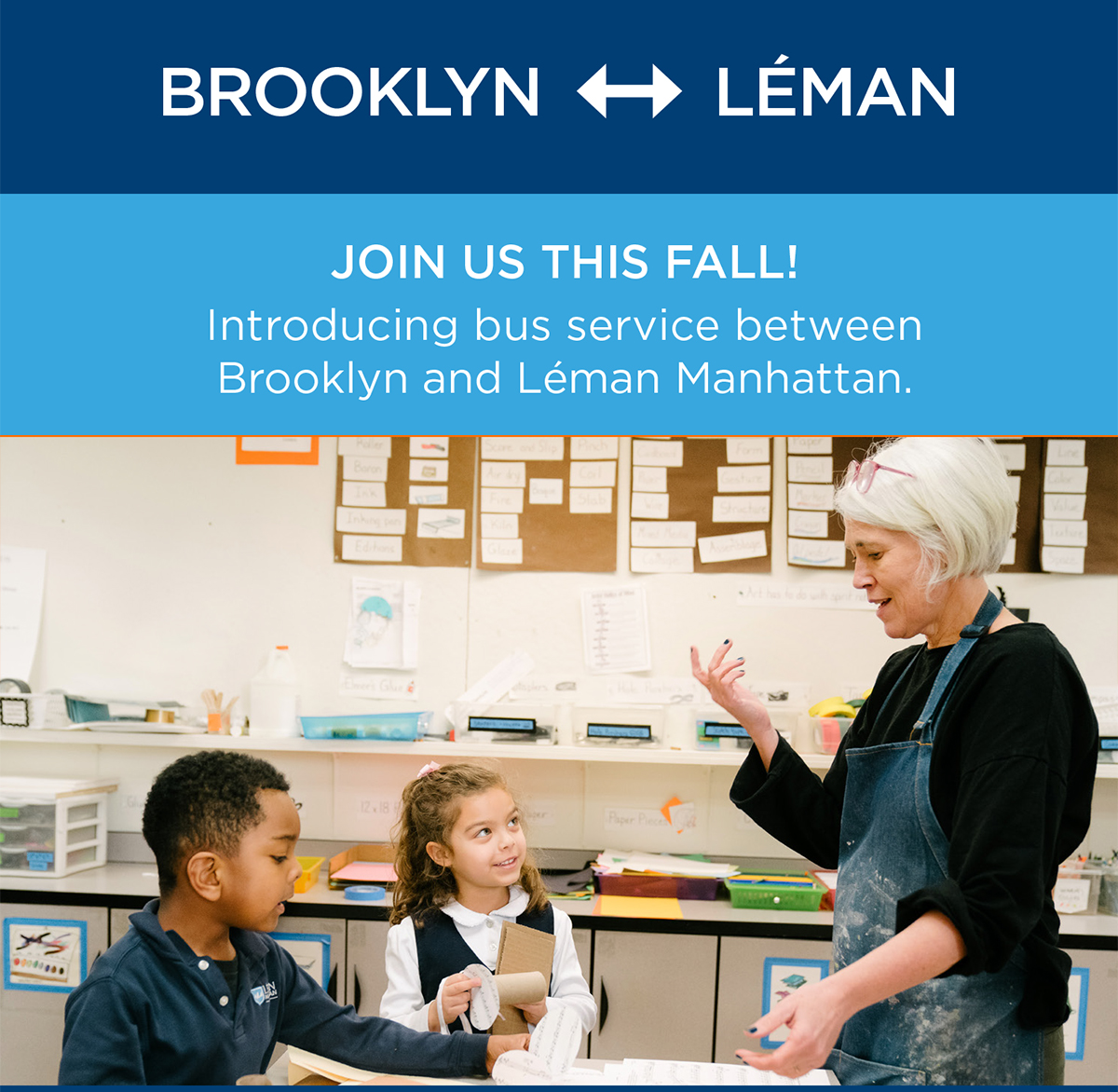 Join our growing community of Brooklyn families.
Léman is excited to announce that starting in the 2021-2022 school year, we will offer a private bus service from Brooklyn.
With over 20% of current Léman students living in Brooklyn and admissions interest growing significantly, the bus service will offer convenience and flexibility to families.
- Service will be offered in Brooklyn Heights, Carroll Gardens, Cobble Hill, Downtown Brooklyn, DUMBO, and Park Slope*
- Serving children from Kindergarten-8th Grade
- $5,500 annual flat fee for round-trip service
- $3,500 annual flat fee for one-way service
*Routes and timetables will be determined at the end of the summer based on interest.
Léman Manhattan Preparatory School an IB World School committed to educating, empowering and inspiring students from early childhood through 12th grade. Contact admissions@lemanmanhattan.org to inquire about joining our dynamic learning community.