News
Student Journalists Attend Conference at Columbia University
November 13, 2023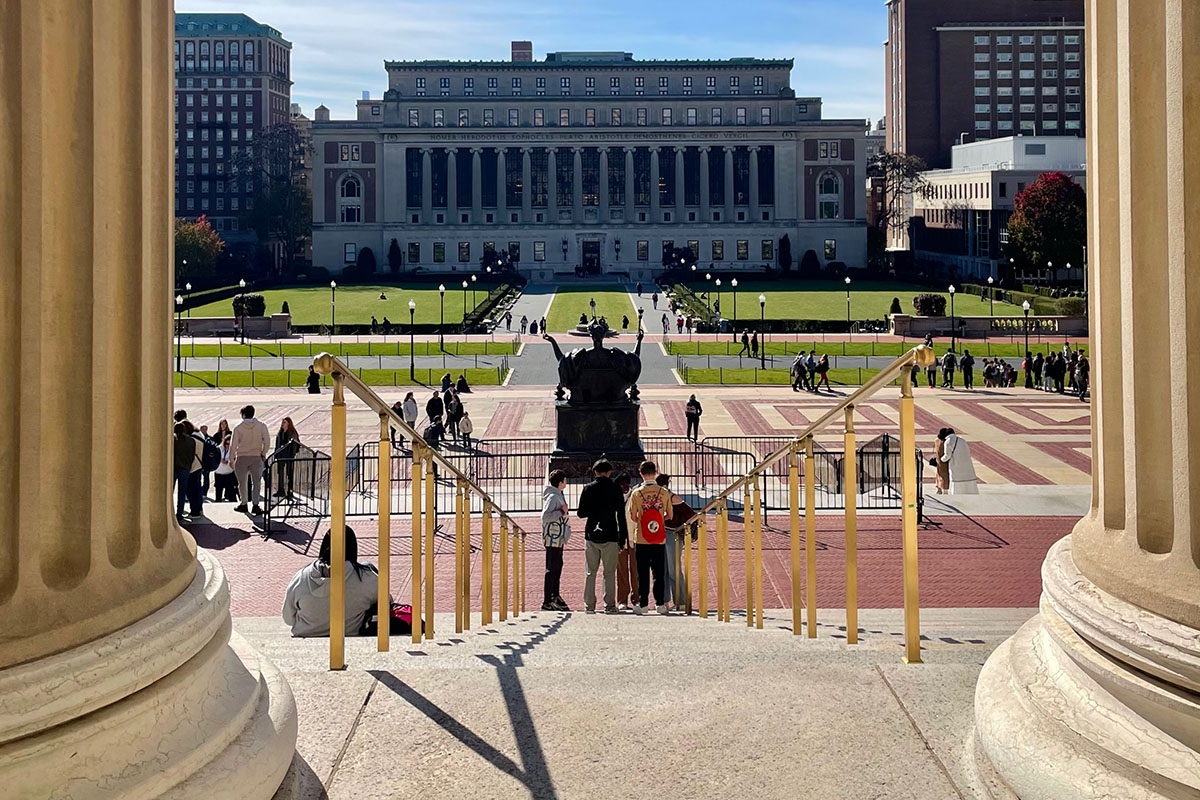 On Monday, November 6th, staff members of "The Bullhorn," the high school student newspaper, and of the 2023-24 yearbook team, attended the 83rd Annual Scholastic Press Association (CSPA) Fall Conference at Columbia University. This annual event gathers student journalists from across New York to learn from and network with industry professionals, and attend a series of panels touching on trending topics in the journalism and publishing fields. Panels this year included sessions on the increasing use of AI, becoming proficient in the art of the interview, copyright law, and more.
The trip was sponsored by the Léman Community Association's Teacher Innovations Grant program, which funds a series of faculty-led initiatives that further enrich the day-to-day experiences of Léman students.
Each year, "The Bullhorn's" website is refreshed and redesigned by a student on-staff. The paper then publishes articles throughout the week that touch on topics like school-centric news, arts and entertainment, politics, and more. "The Bullhorn" has already begun publishing articles for the 2023-24 school year, so far touching on topics related to increasing MTA fares, the revival of "Merrily We Roll Along," climate change, and the work of the United Nations' General Assembly.
Upper Schoolers at Léman are able to join and start a variety of clubs and affinity and aliance groups, which help foster senses of leadership, community, and belonging. Currently, there are 42 clubs and groups which students can take part in both during designated parts of the school day and after school. Click here to learn more about student life at Léman.