News
IB Students Host the 2023 Theory of Knowledge Exhibition
June 08, 2023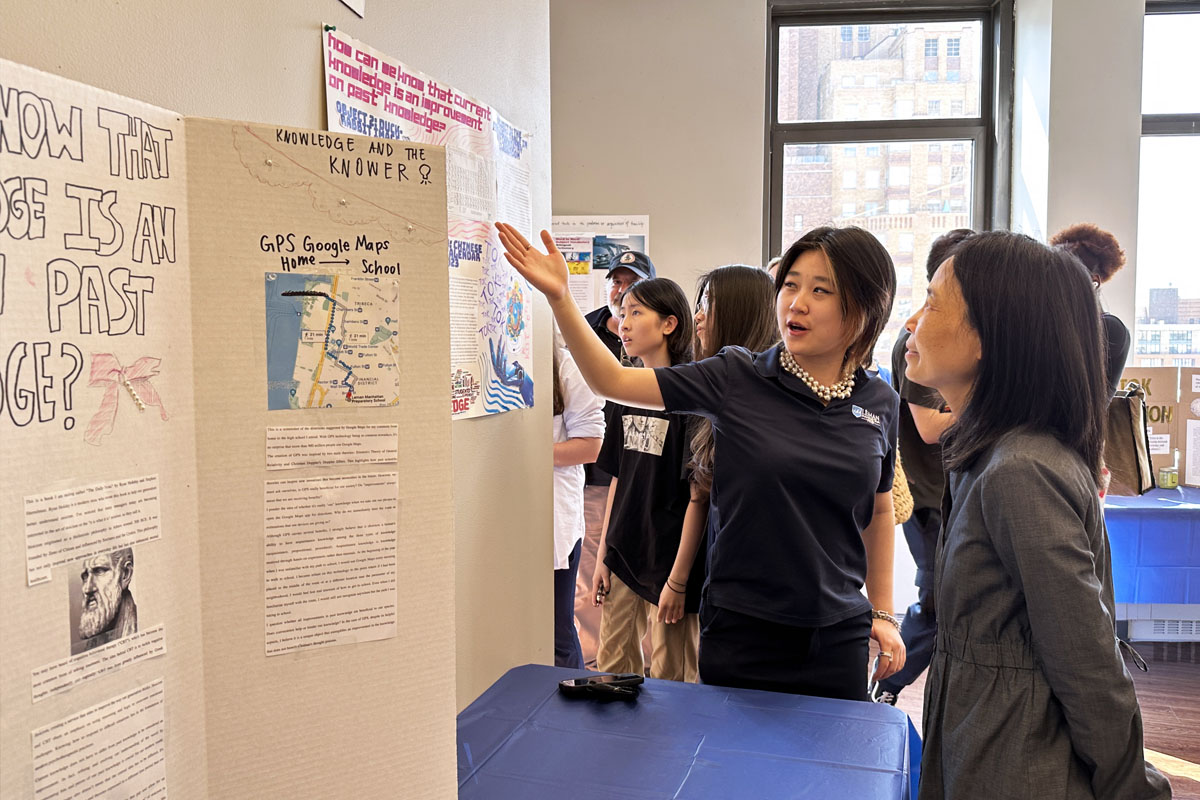 On Thursday, June 1st, High School students pursuing their IB diplomas demonstrated the culmination of what they've learned this year at the 2023 Theory of Knowledge Exhibition. The exhibit, which took place in the 19th Floor Gallery at 1 Morris Street, tasked students with thinking and dissecting a variety of cultural objects (movies, books, cuisine, photographs, places, etc.) in a critical and creative way.
A core part of the fulfillment of an IB diploma, the Theory of Knowledge course helps students to develop a coherent approach to learning which ultimately brings together the many academic disciplines they've studied throughout their Léman education. This unique class requires students to deeply consider what it means to think critically, to inquire about the nature of the concept of "knowing," and to deepen their understanding of knowledge as a human construction.

To learn more about the IB program at Léman, click here.